Beautiful Results
from

Traditional Braces and Invisalign

Every Month we highlight some beautiful results of actual patients. In Dr Cherubini's residency program, he focused on the balance and harmony between a person's smile and their face. His careful evaluation, planning, and execution produces beautiful results. These results prove why you should rely on only the best!

Choose the year you would like to view: 2022 | 2021 | 2020 | 2019 | 2018 | 2017 | 2016 | 2015 | 2014 | 2013
OUR SMILES OF 2022
March 2022
Invisalign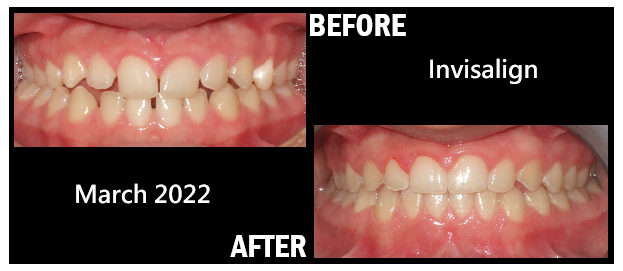 February 2022
Braces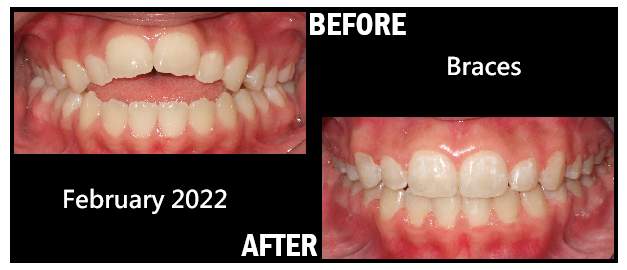 January 2022
Invisalign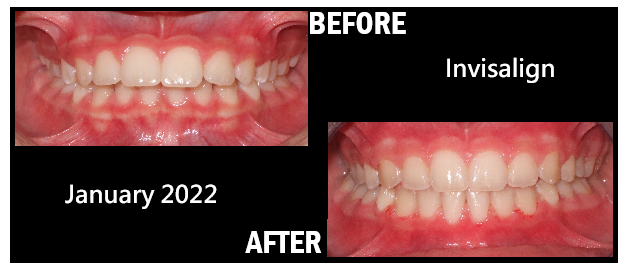 ---
OUR SMILES OF 2021
December 2021
Invisalign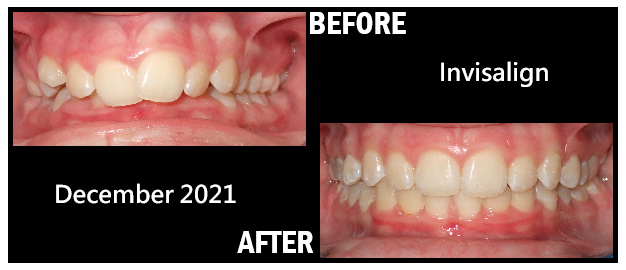 November 2021
Invisalign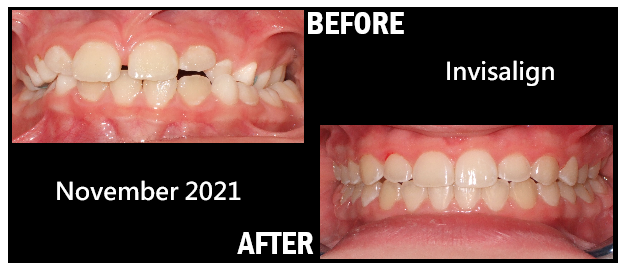 October 2021
Invisalign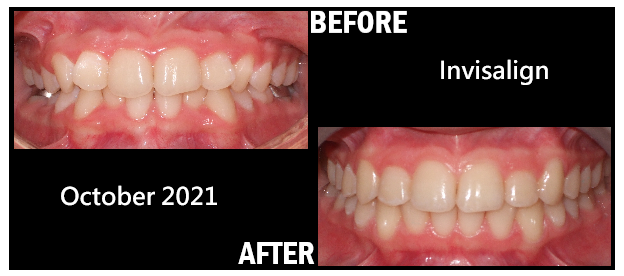 September 2021
Invisalign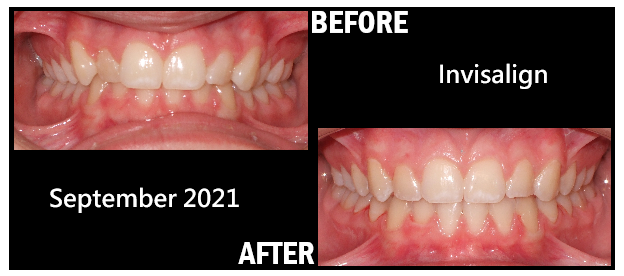 August 2021
Invisalign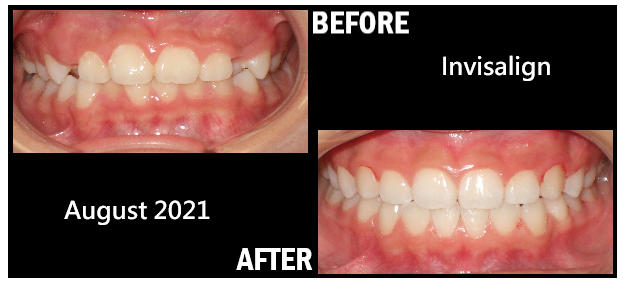 July 2021
Invisalign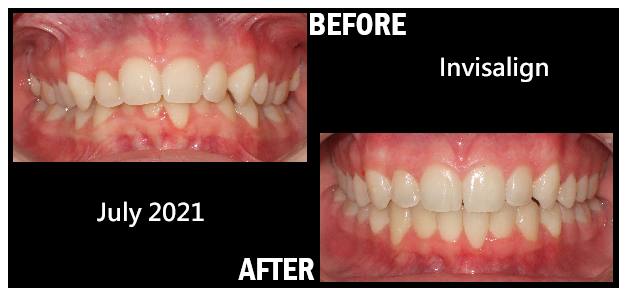 June 2021
Braces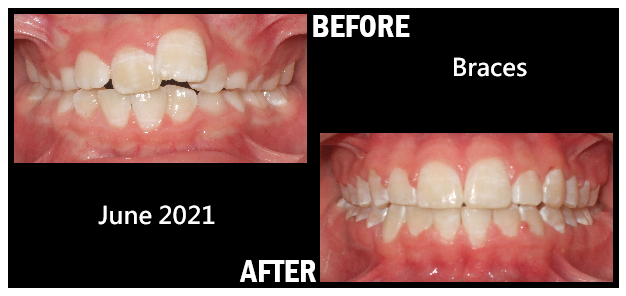 May 2021
Braces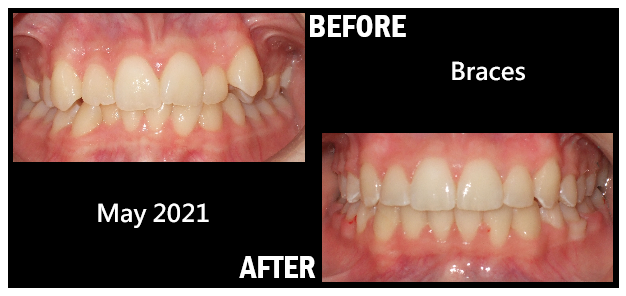 April 2021
Invisalign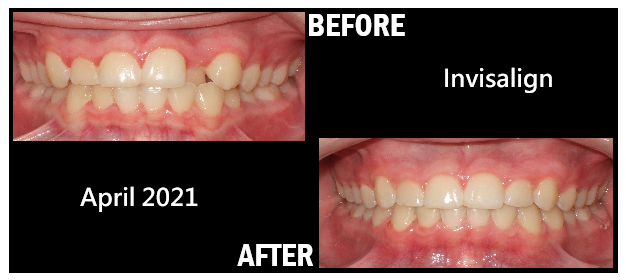 March 2021
Invisalign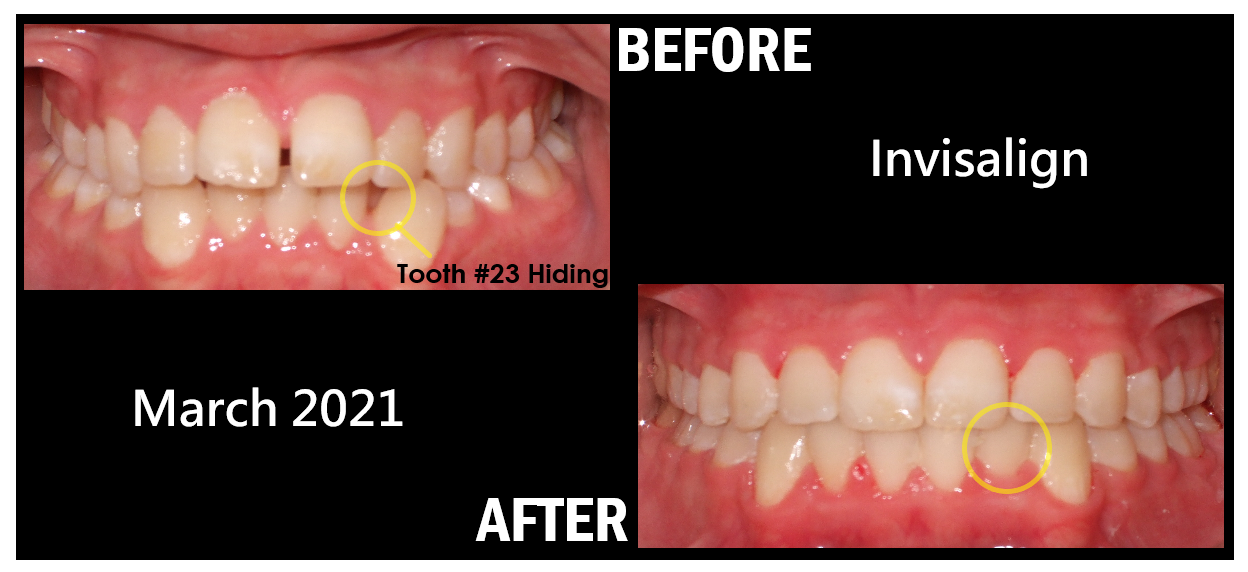 February 2021
Braces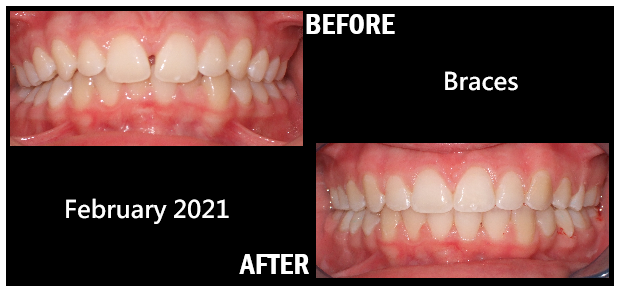 January 2021
Invisalign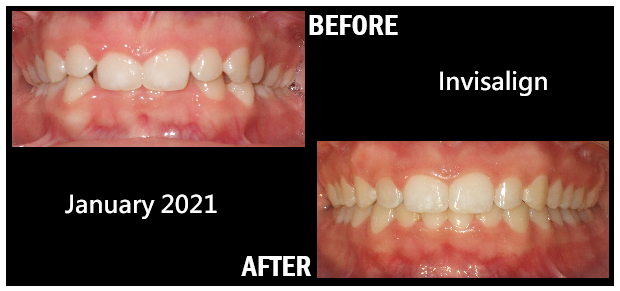 ---
OUR SMILES OF 2020
December 2020
Invisalign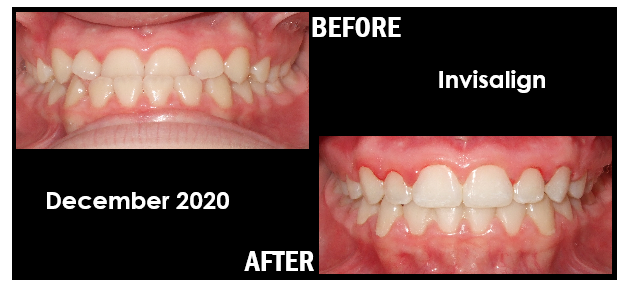 November 2020
Invisalign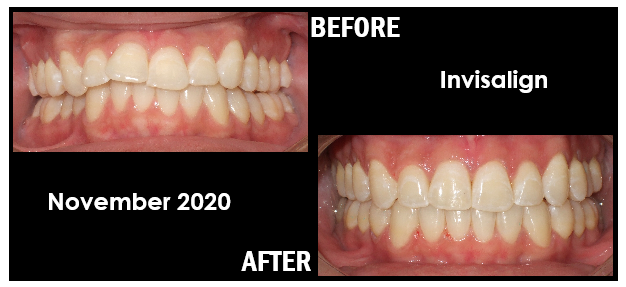 October 2020
Invisalign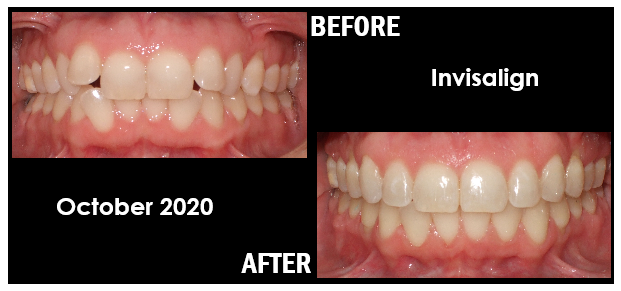 September 2020
Invisalign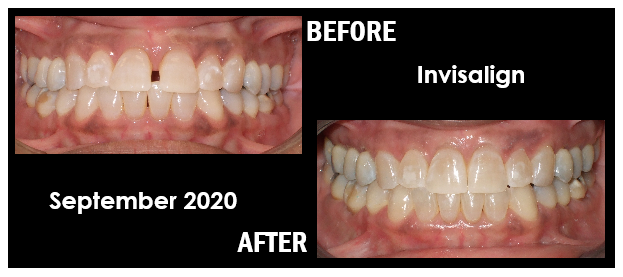 August 2020
Invisalign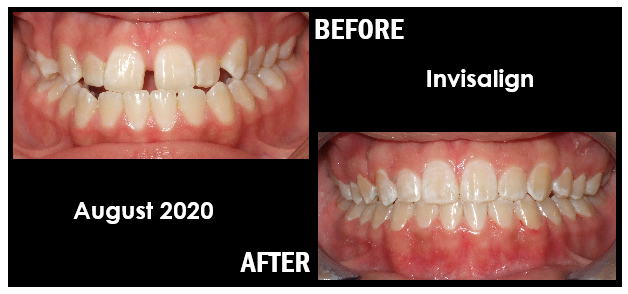 July 2020
Invisalign
June 2020
Braces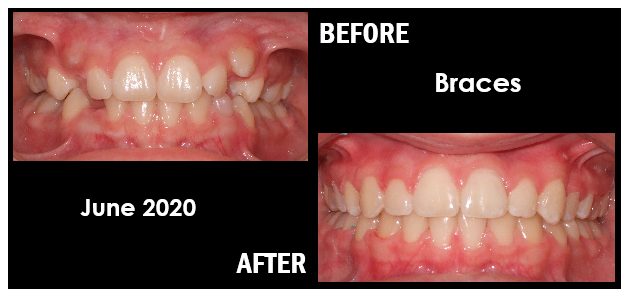 May 2020
Invisalign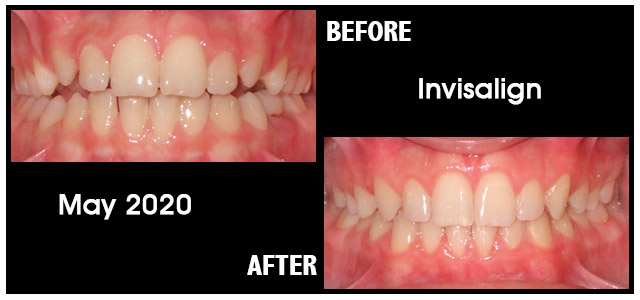 April 2020
Braces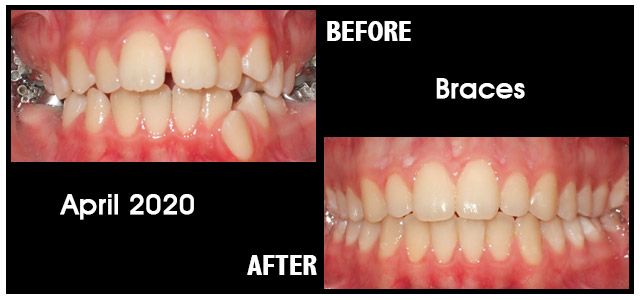 March 2020
Invisalign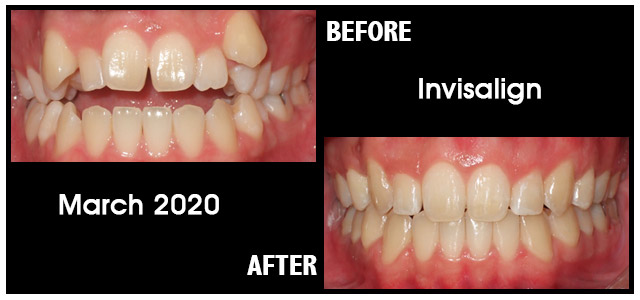 February 2020
Braces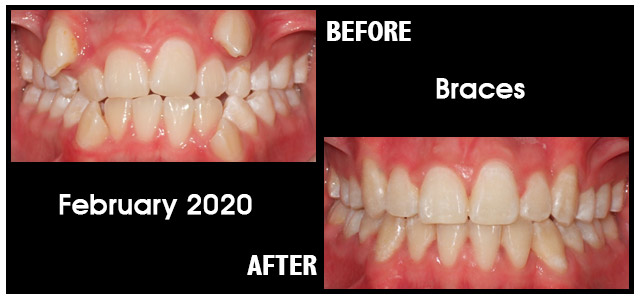 January 2020
Invisalign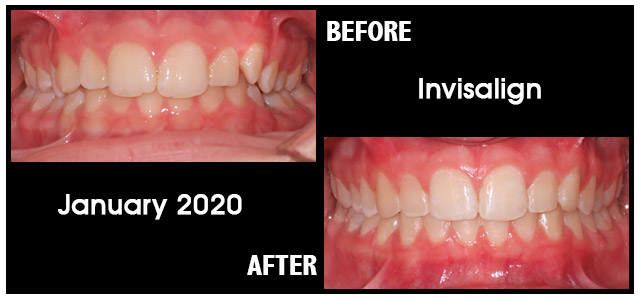 ---
OUR SMILES OF 2019
December 2019
Invisalign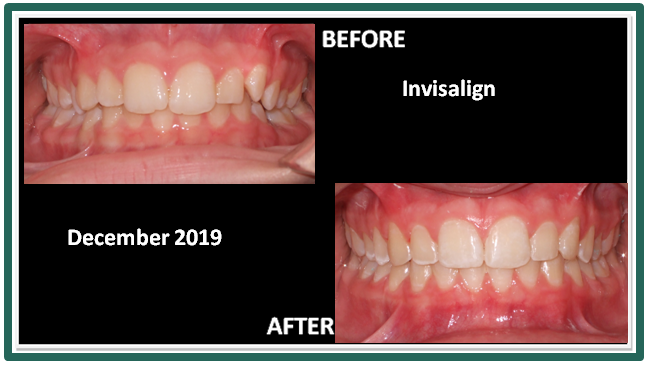 November 2019
Braces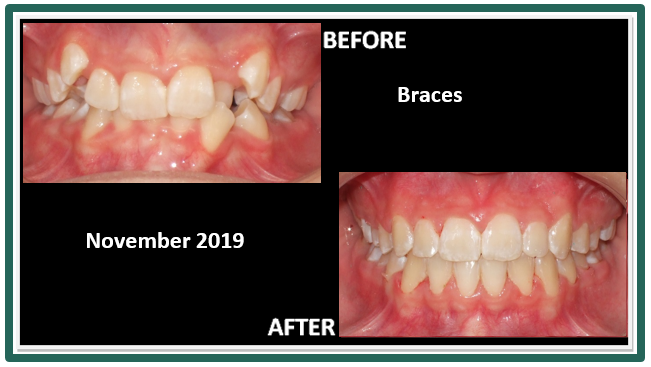 October 2019
Invisalign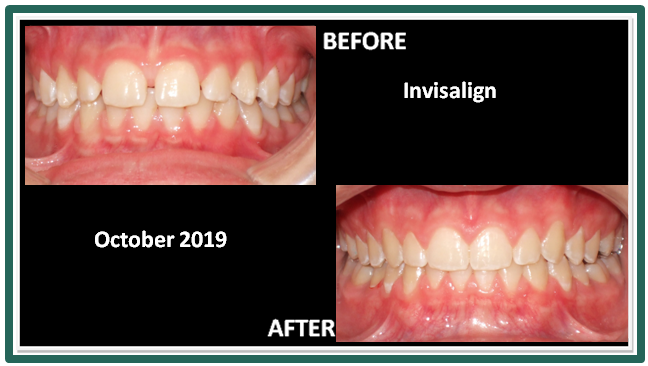 September 2019
Invisalign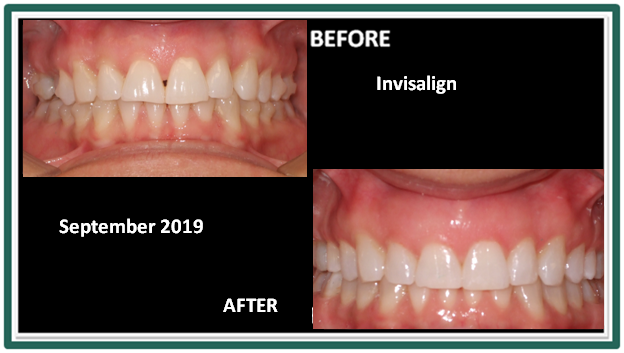 August 2019
Invisalign
July 2019
Invisalign

June 2019
Braces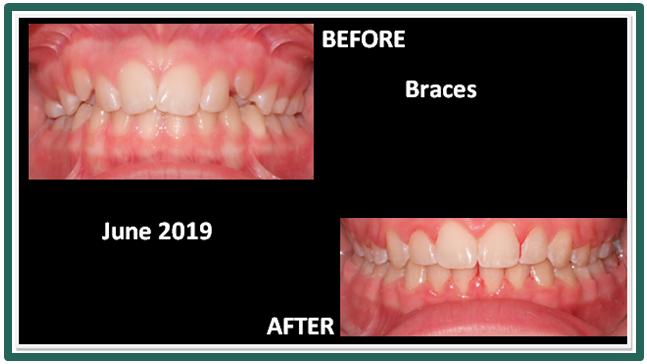 ---
Our Smiles of 2018
December 2018
Braces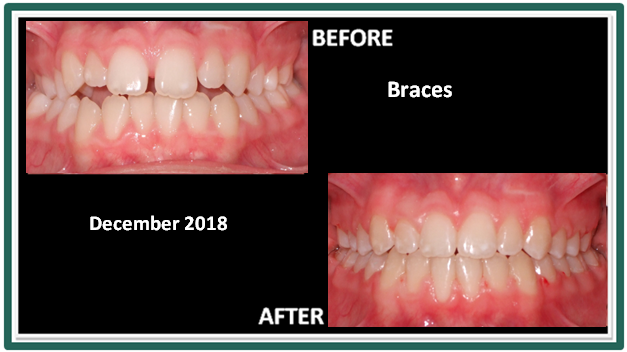 November 2018
Braces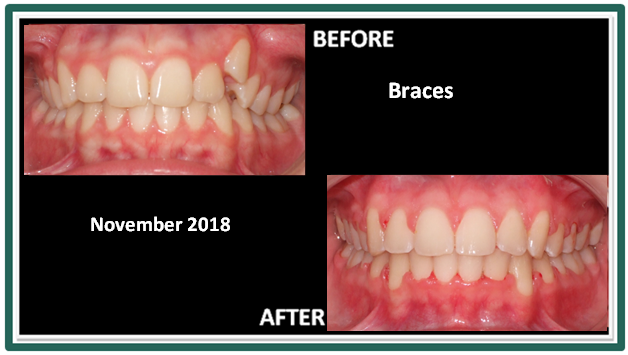 October 2018
Braces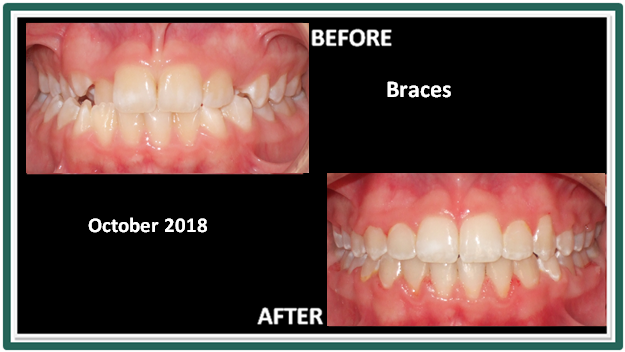 September 2018
Invisalign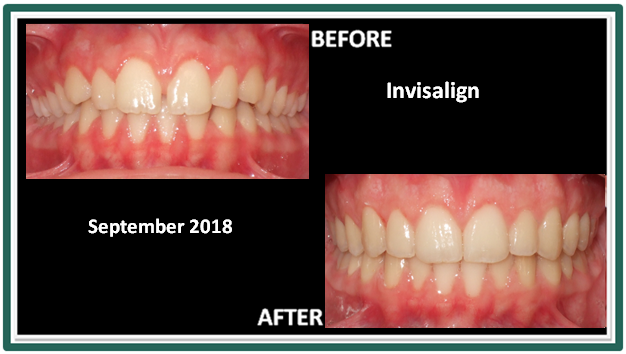 August 2018
Invsialign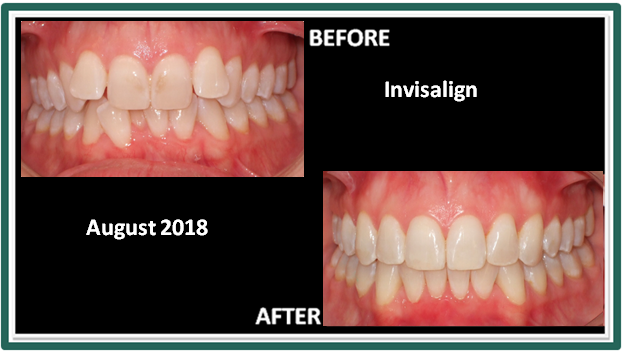 July 2018
Braces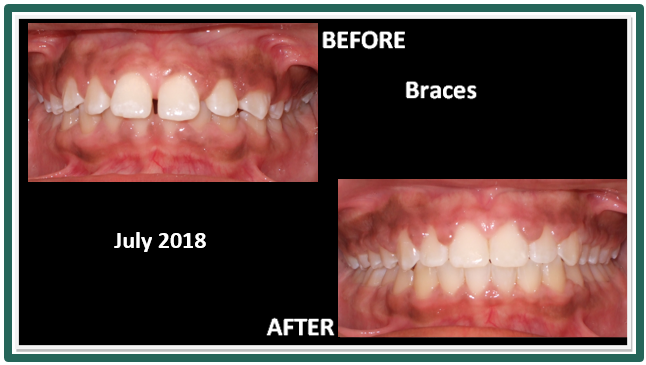 June 2018
Braces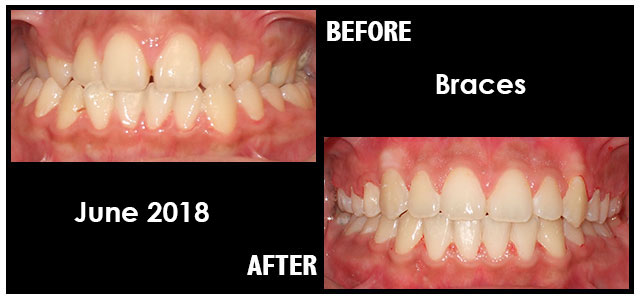 May 2018
Anterior openbite, severe crowding and missing lateral incisor treated with braces and extractions.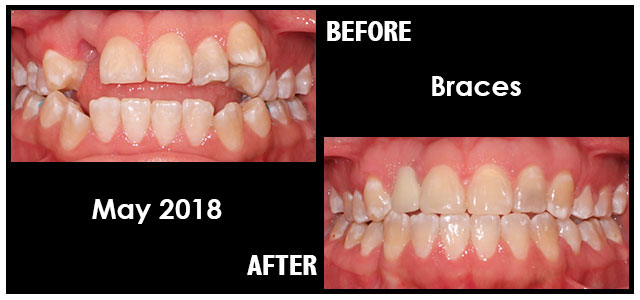 April 2018
Braces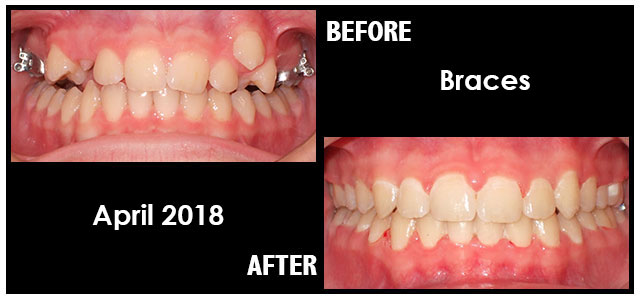 March 2018
Braces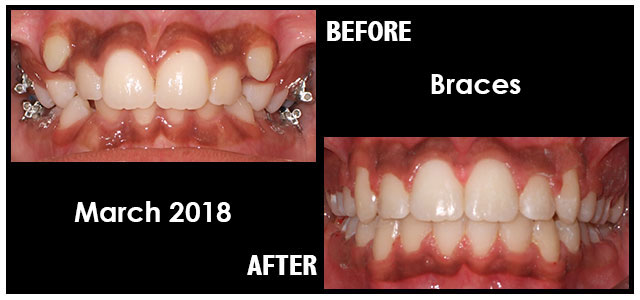 February 2018
Anterior openbite and flared incisors treated with braces and 4 premolar extractions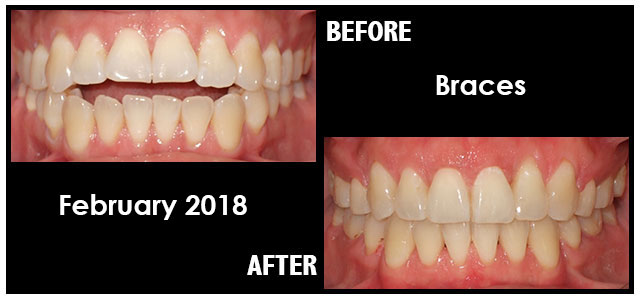 January 2018
Severe crowding treated without extractions using Invisalign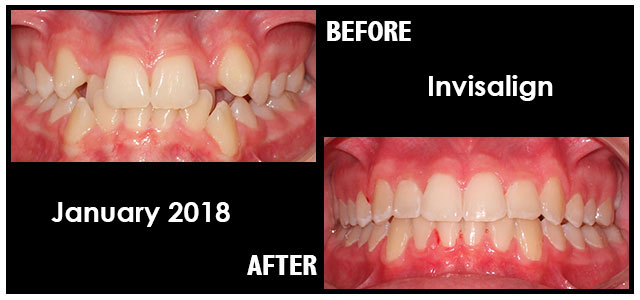 ---
Our Smiles of 2017
December 2017
Braces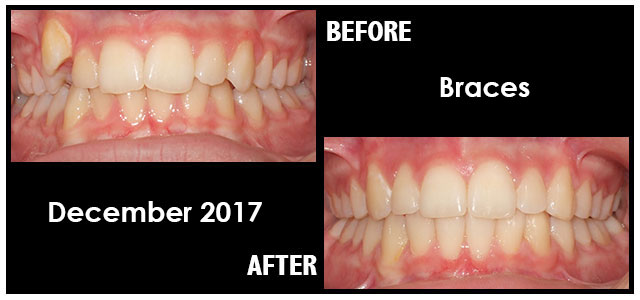 November 2017
Invisalign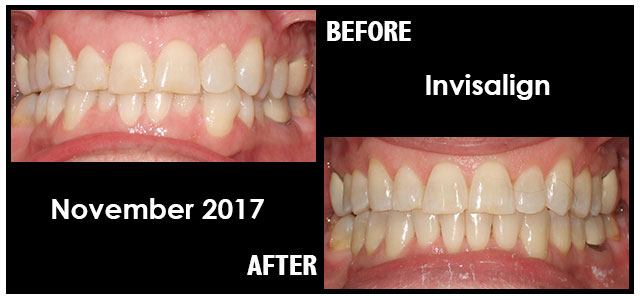 October 2017
Braces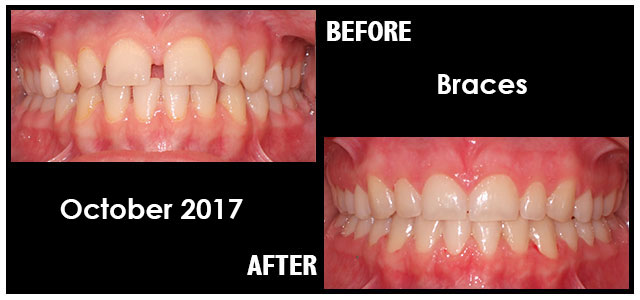 September 2017
Invisalign - Severe relapse from previous orthodonctic treatment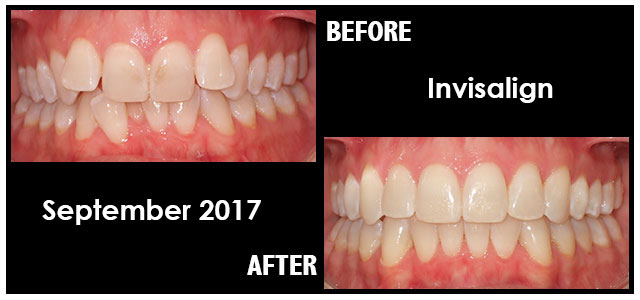 August 2017
Invisalign 6 months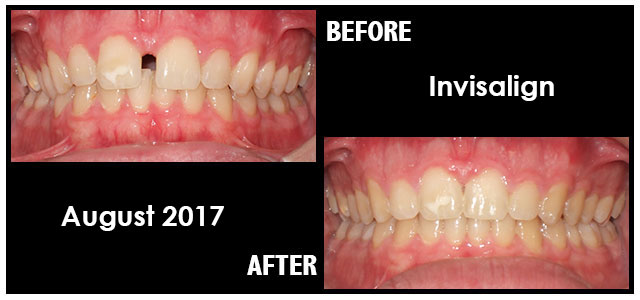 July 2017
Anterior crossbite treated with braces and growth modification headgear.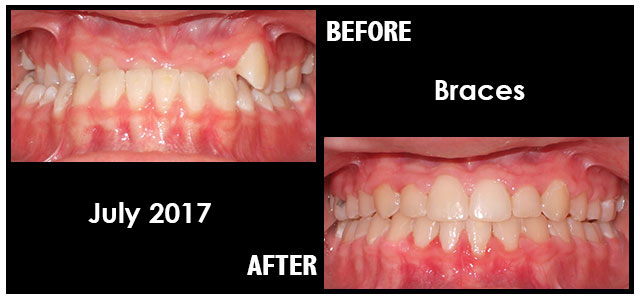 June 2017
Braces and enamel issues.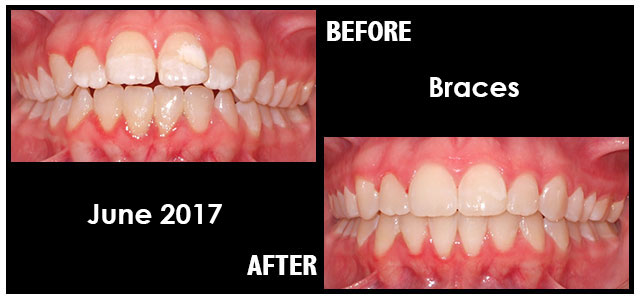 May 2017
Invisalign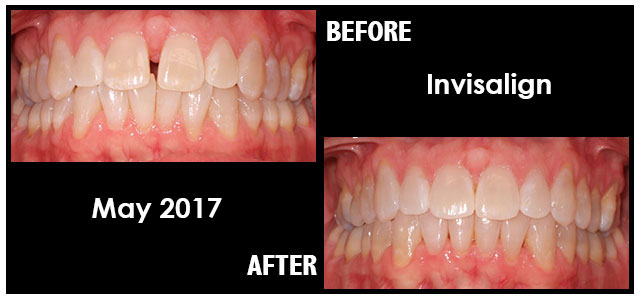 April 2017
Severe Overbite with 2 upper premolars extracted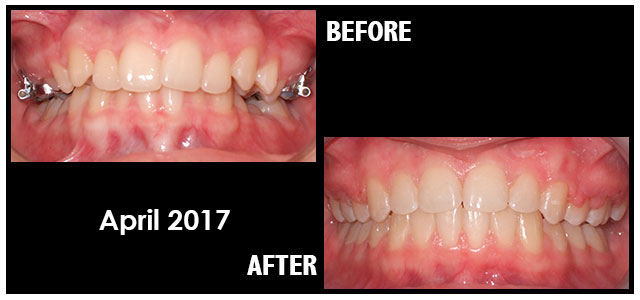 March 2017
Invisalign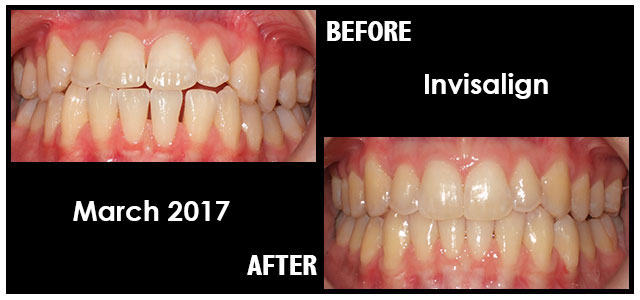 February 2017
Invisalign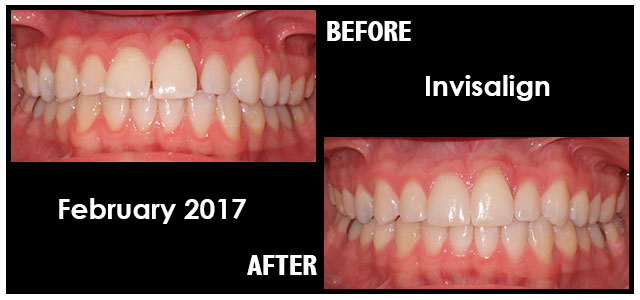 January 2017
Braces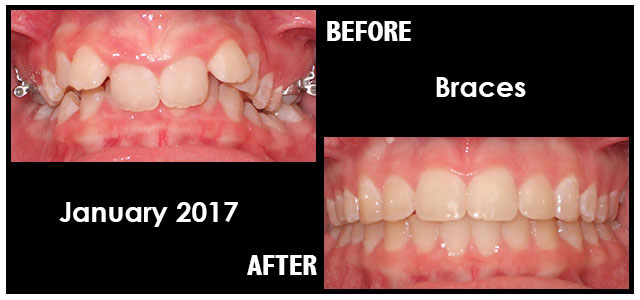 ---
Our Smiles of 2016
December 2016
Braces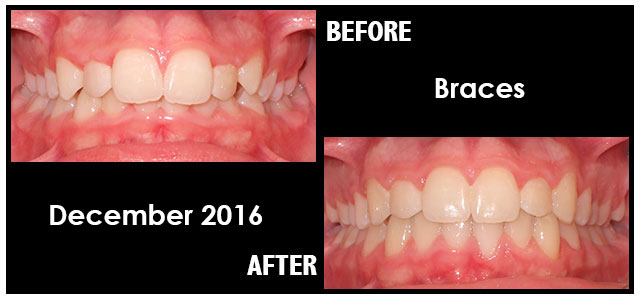 November 2016
Severe Crowding with 4 premolars extracted - Braces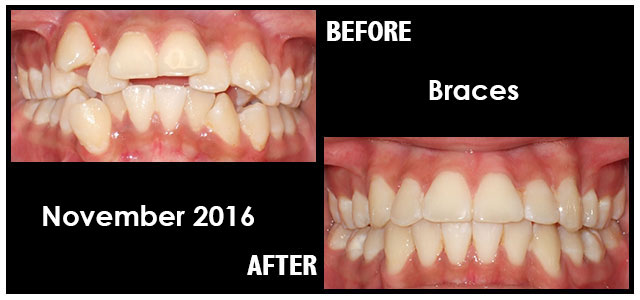 October 2016
Invisalign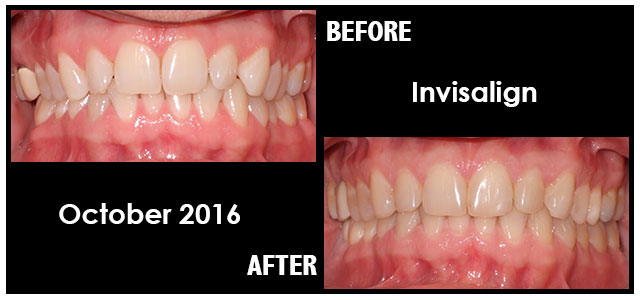 September 2016
Braces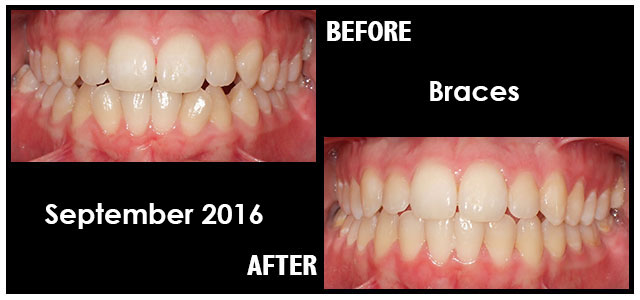 August 2016
Invisalign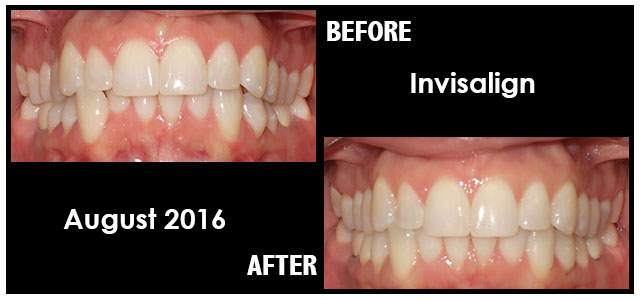 July 2016
Large Overbite - Braces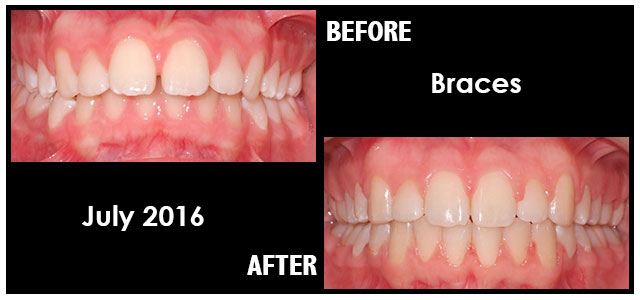 June 2016
Braces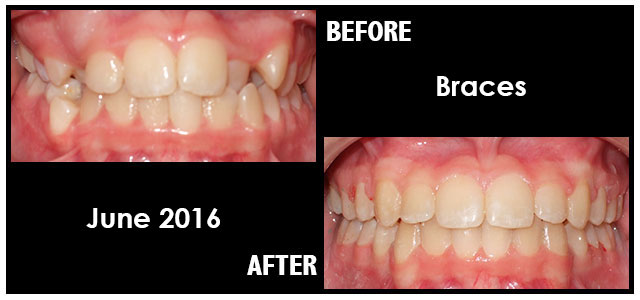 May 2016
Large anterior open bite case that finished nicely with Invisalign.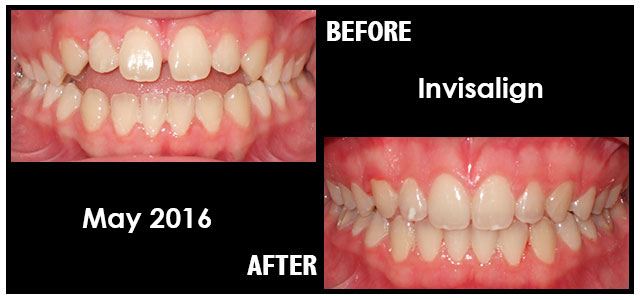 April 2016
Severe Crowding -Braces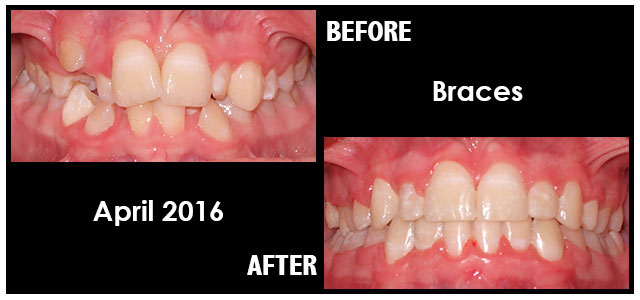 March 2016
Invisalign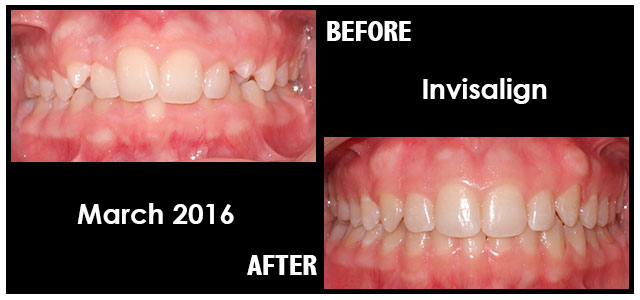 February 2016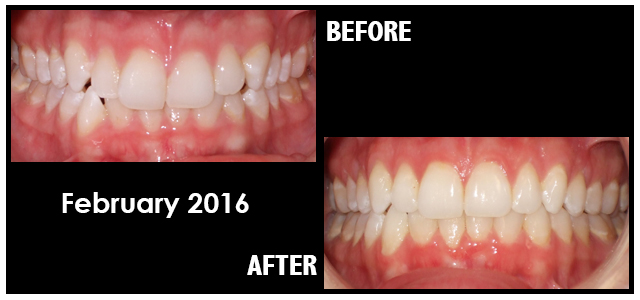 January 2016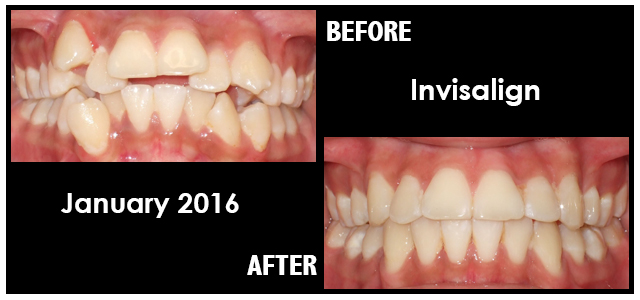 ---
Our Smiles of 2015
December 2015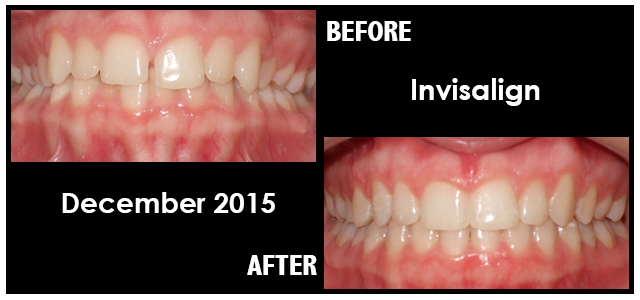 November 2015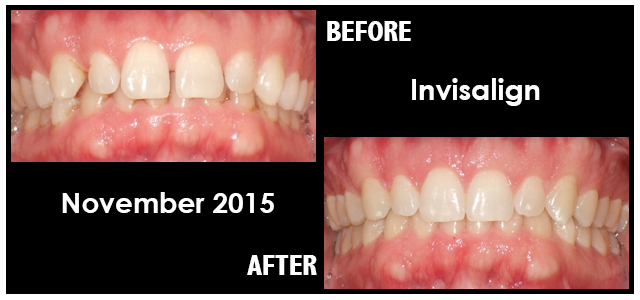 October 2015
Invisalign and Braces combination - Place arrow on incisor behind tooth and arrow on same tooth on finished treatment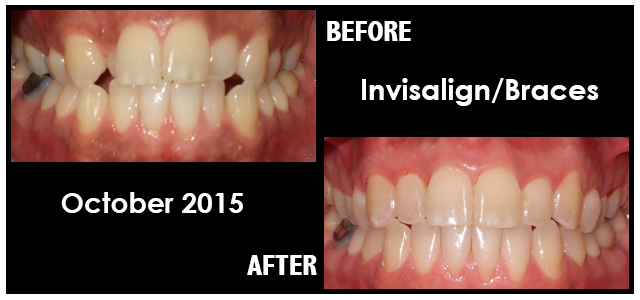 September 2015
Invisalign - This patient was getting married, Dr. Cherubini changed her smile in 2 ½ months before the wedding with invisalign. Now she is happily married and happy with her smile.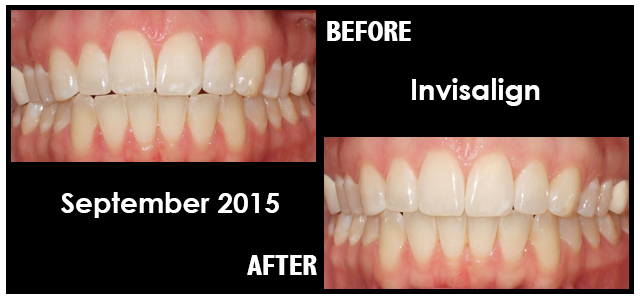 August 2015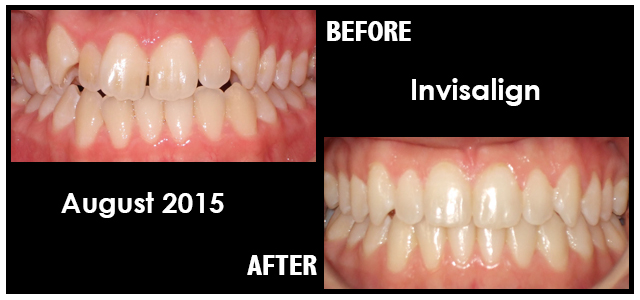 July 2015
Arrow on tooth behind the bottom tooth arrow and same tooth on after image. Can you believe this is the same tooth?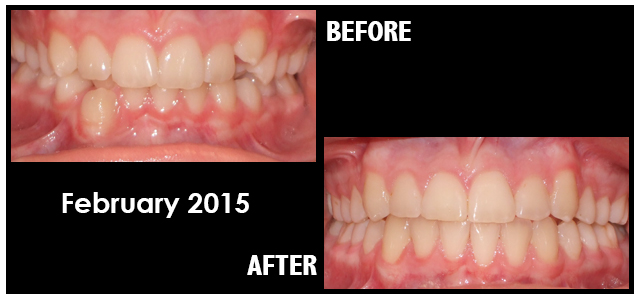 June 2015
Before treatment this patient would not smile due to the position of his front teeth. Now all he does is smile!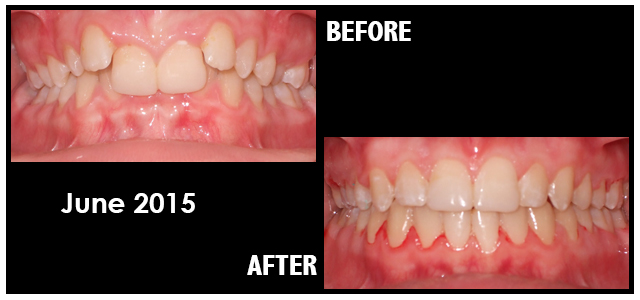 May 2015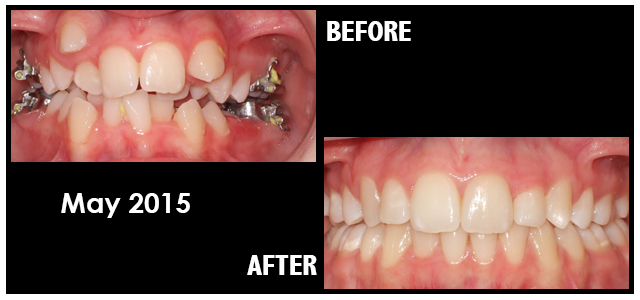 April 2015
Invisalign - Now she can eat a sandwich and get the bologna too.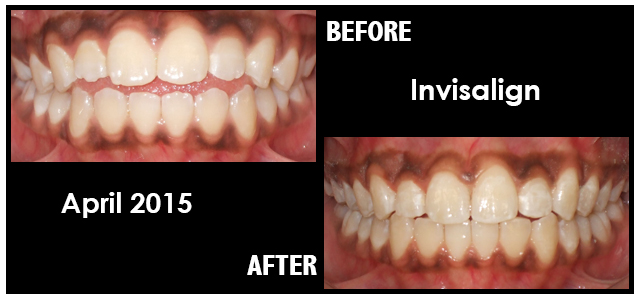 March 2015
His confidence soared after treatment.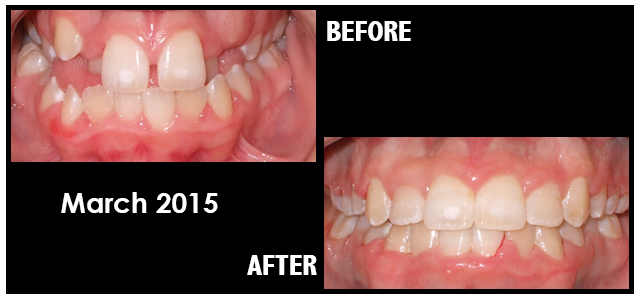 February 2015
Arrow on left at top tooth coming through top gum Dr. Cherubini had to rotate and upright this tooth aligning it nicely into her smile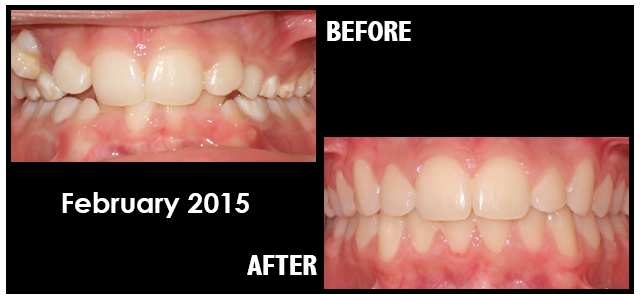 January 2015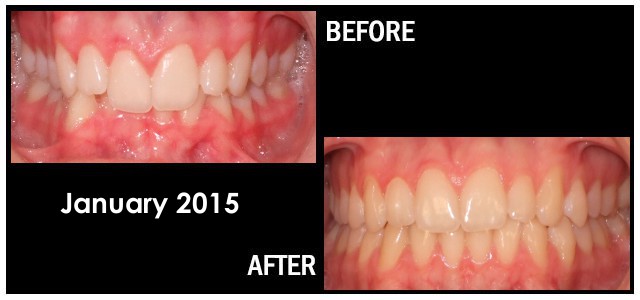 ---
Our Smiles of 2014
December 2014
Invisalign - This was wonderful result for a limited treatment of 4 months. Her parents had limited financial resources but wanted to us to help her smile. She was so happy!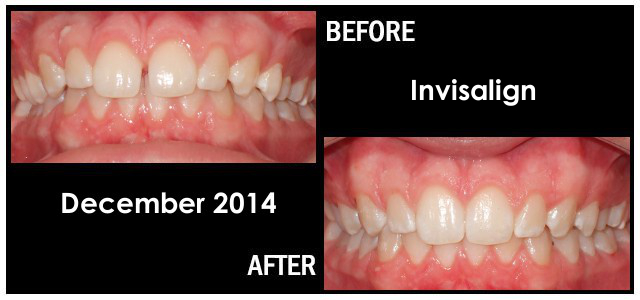 November 2014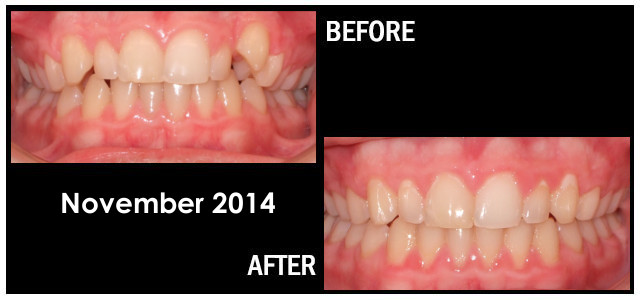 October 2014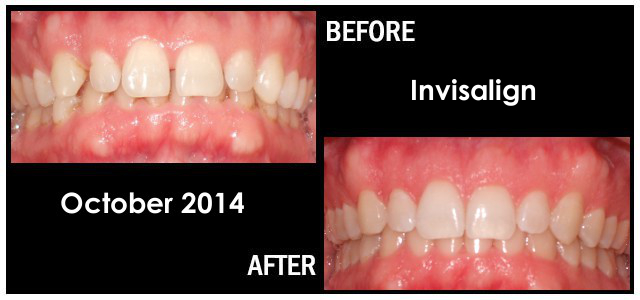 September 2014
Growth Modification treatment for his lower jaw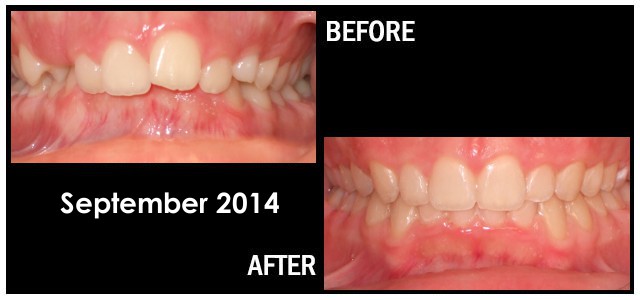 August 2014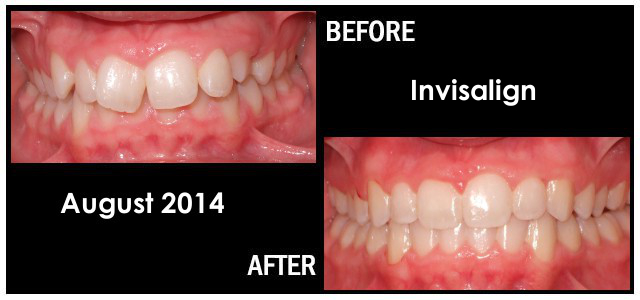 July 2014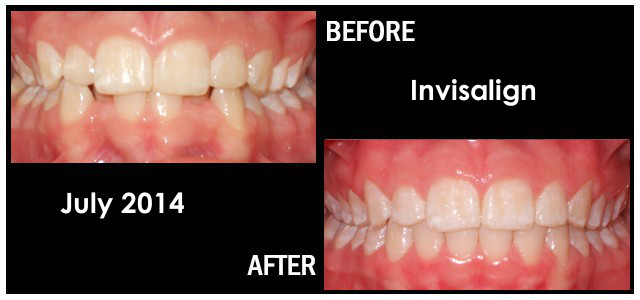 June 2014
Anterior open bite closed to a beautiful smile in 24 months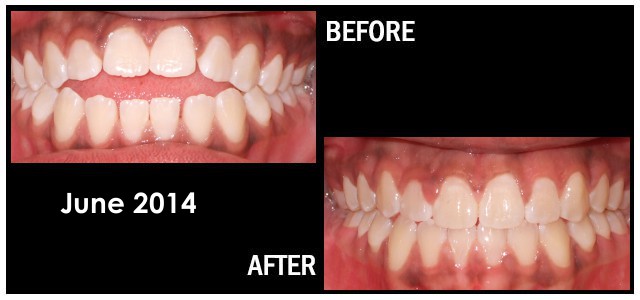 May 2014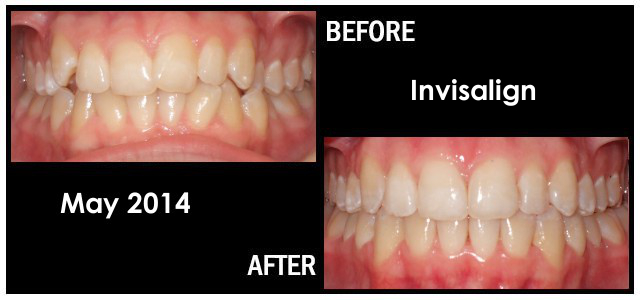 April 2014
Braces with a Laser surgery to retrieve and align the upper left canine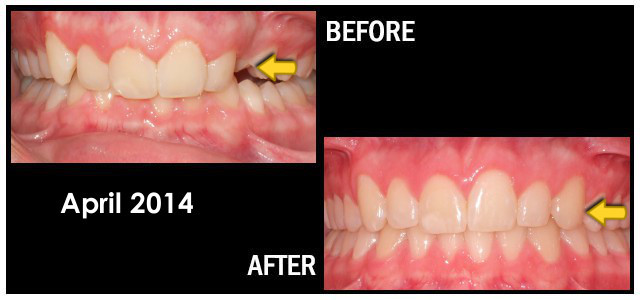 March 2014
Invisalign - Complex case involving midline correction. Notice how we were able to align the midlines perfectly.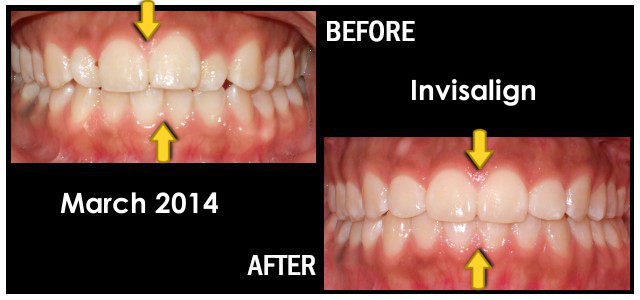 February 2014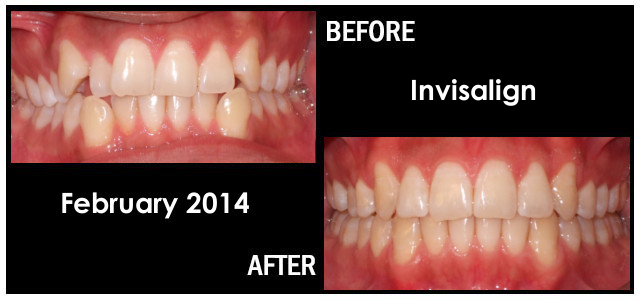 January 2014
Dr Cherubini used a growth modification appliance to correct the top teeth hid behind the bottom teeth on this patient. While still in process, this process took only 3 months for correction. This is because we started treatment at the right time. Also it highlights the importance for our patients to be involved and responsible for their treatment outcomes.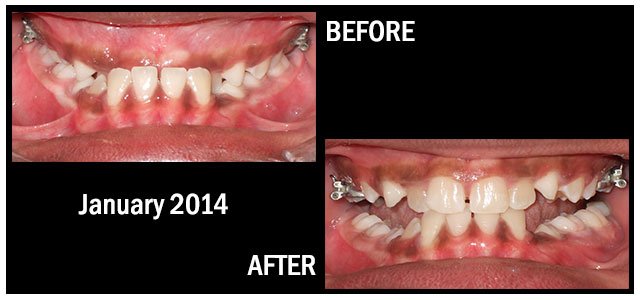 ---
Our Smiles of 2013
December 2013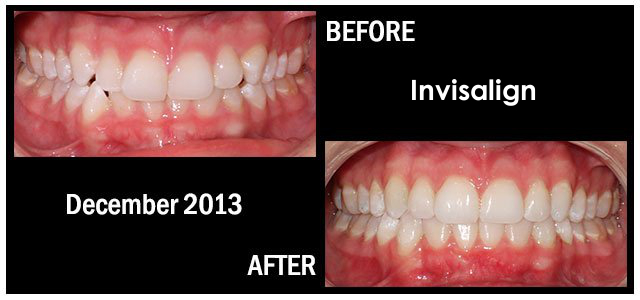 November 2013
We watched this young man grow up in our practice. Beautiful Smile.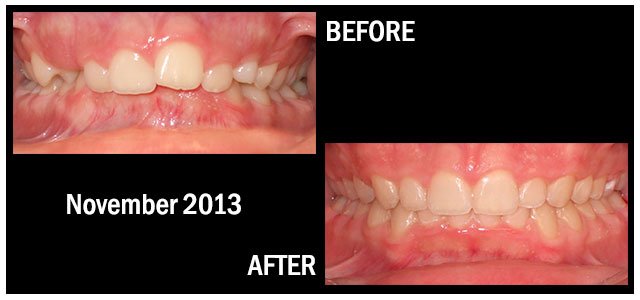 October 2013
This patient came to Dr Cherubini from another provider. She was upset, frustrated, would not smile, and she just wanted us to remove the braces. Dr Cherubini convinced her that removing the braces was not in her best interest and helped her at no cost to her. She was a wonderful patient and ecstatic about the results.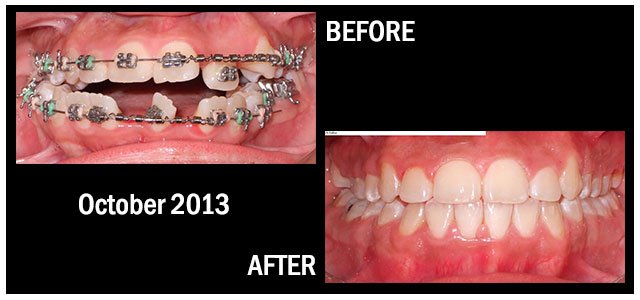 September 2013
Notice the left front tooth where the gum tissue is higher and the tooth has a filling on the front corner that continually fell off. In addition, to correcting the alignment, Dr Cherubini leveled the gum tissue and eliminated the need for the filling making his parents super happy.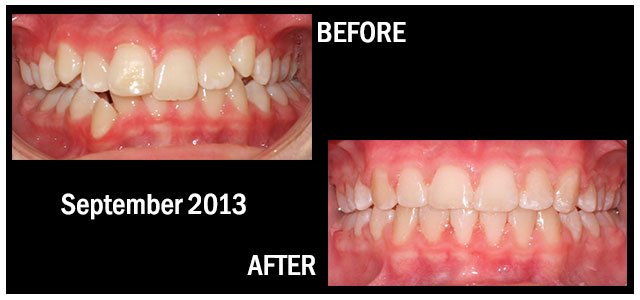 August 2013
Dr Cherubini corrected the cross-bites on her front and back teeth. Now she smiles wider and with more confidence.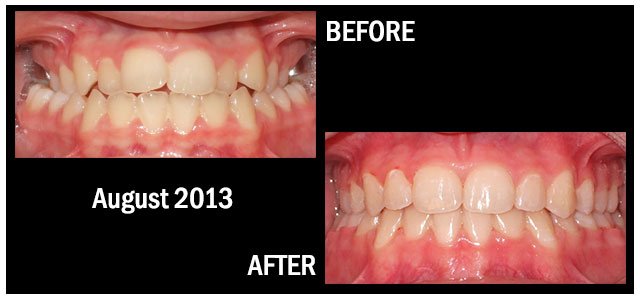 July 2013
This patient had a retained baby tooth at 16 years old (arrow). We extracted the baby tooth, retrieved the adult canine in her palate and aligned it to give her a perfect smile.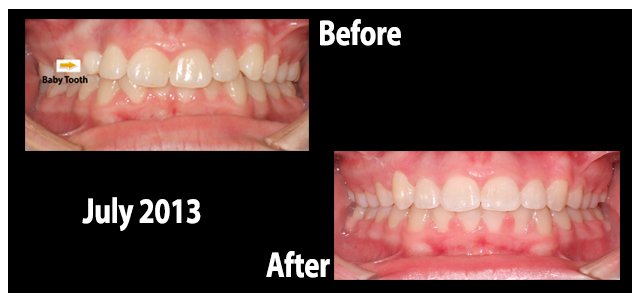 June 2013
This patient came to Dr Cherubini from another provider. The impacted teeth and mechanics were not managed well. This case highlights the importance of choosing a dedicated specialist, like Dr Cherubini, in the field of orthodontics. She can smile with confidence now for her wedding this month.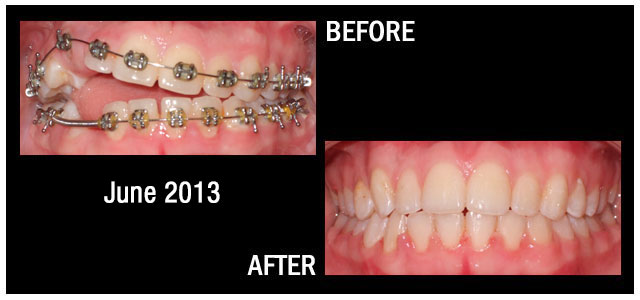 May 2013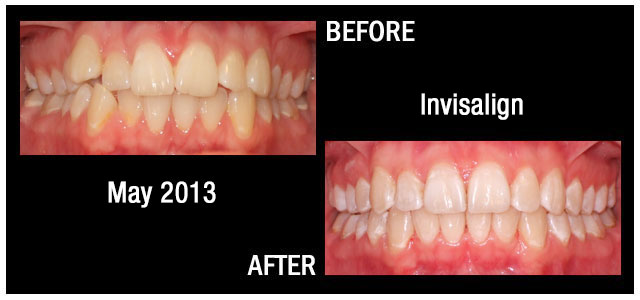 April 2013
Dr Cherubini used a growth modification appliance on this 8 year old patient to intercept and change her growth pattern. In less than 8 months we changed her smile without braces. She can enjoy her new smile until all her permanent teeth are in and she is ready for braces.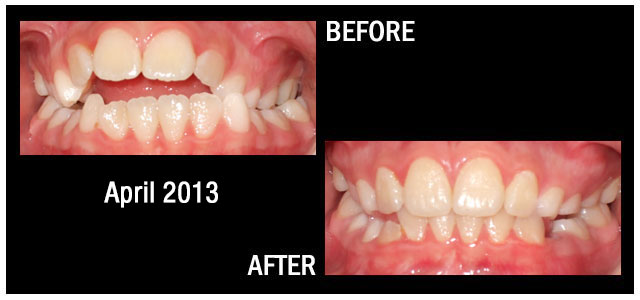 March 2013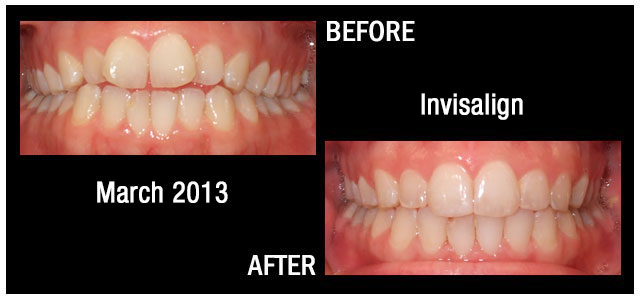 February 2013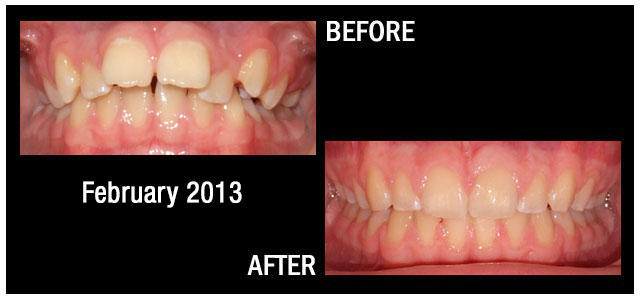 January 2013